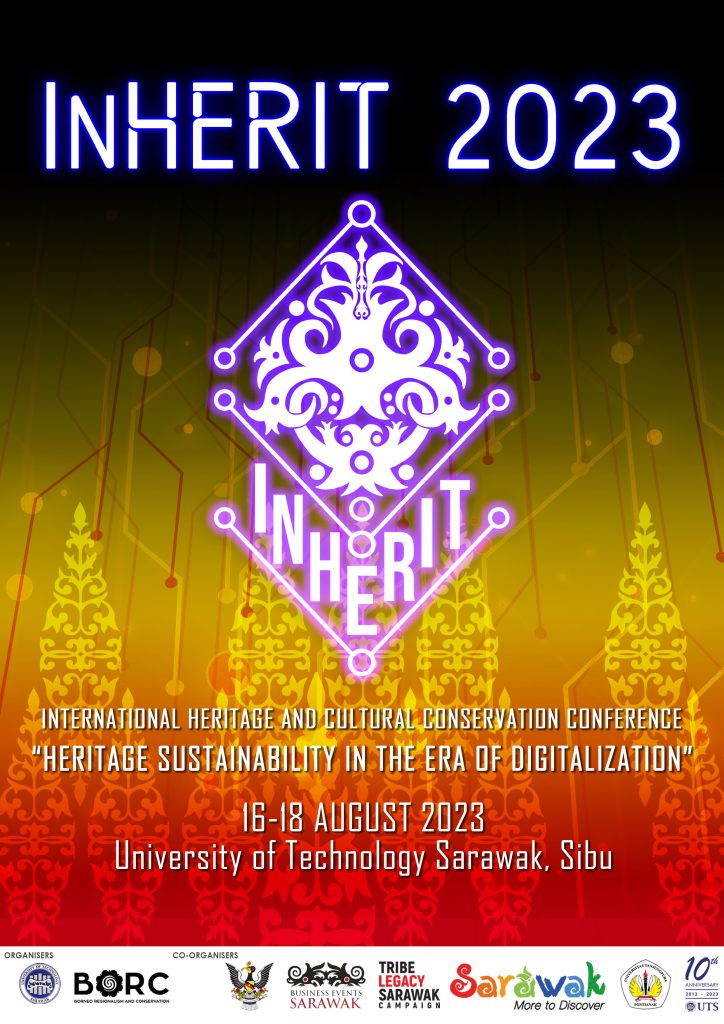 University of Technology Sarawak (UTS) cordially invites all to International Heritage and Cultural Conservation Conference, InHerit 2023, with the theme "Heritage Sustainability in the Era of Digitalization", which will be held from 16 to 18 August 2023 in Sibu, Sarawak.
List of distinguished speakers and memorable programs to indulge the beauty, heritage, and culture of Borneo awaits all participants!!
Please refer to the link below for registration, abstract, paper submission & more info.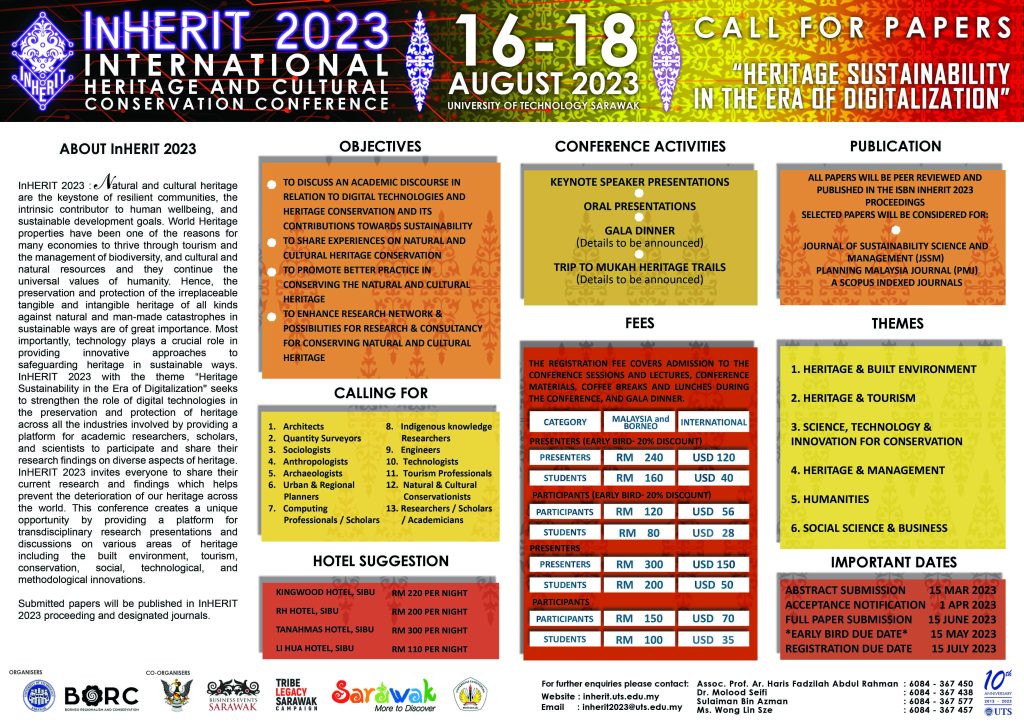 Register early for a special early bird rate!!
See all in Sibu, the Swan City soon!